August 20, 2010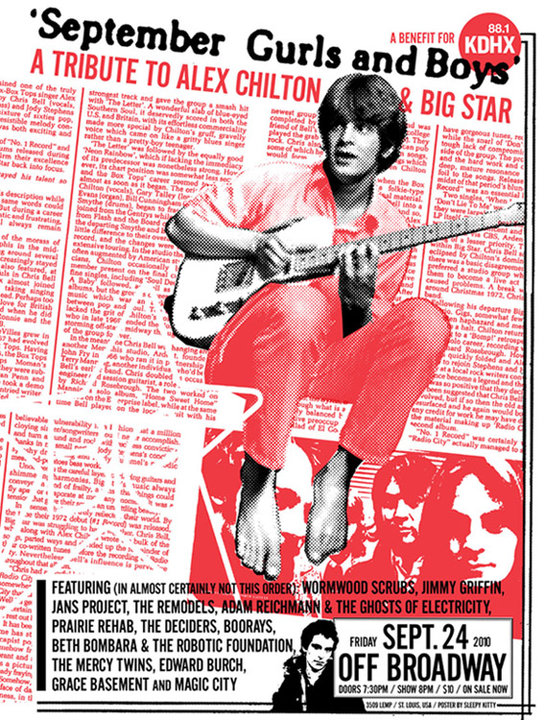 Because we were invited to be a part of this Alex Chilton tribute night, we will be making our live debut as a 5-piece on Friday, September 24th at Off Broadway.
Details about the show from KDHX.
Of special interest is that our bassist Steve Scariano will be playing in THREE bands this night: us, Jans Project and with Edward Burch. But he will NOT be playing a single Big Star song. So you need to come out to find out how this is even possible!
$10 to get in and all the money goes to KDHX 88.1 FM, the best radio station on the planet.